I Lost Over $1000 to Scams in 2018. Read Some Tips to Avoid Getting Scammed Here!
Don't Get Scammed by Making Money Online!
Take Time to Read this to Avoid Being Scammed
As wise and careful as I am I lost thousands of Dollars in 2017/2018  by making money online scams and other services I used online!
I really want to help people avoid this happening to them so read on. Here is also a super read about how to spot scams online which will open in a new link so that you can read it later. CLICK HERE TO READ AND SHARE
Perhaps you are already one of the unfortunate people that have been caught out by a business opportunity or work at home scam. If so I am sorry to hear this!
After being scammed like most people, you may even have shelved the idea of making money on the internet completely.
It definitely leaves a bad taste in the mouth, makes you angry, frustrated and hurt when someone runs away with your hard earned cash after you have trusted them to deliver on their promise no matter what it was for!
Read This Accurate Rant About MMO Scams Below And Join This Program If You Like…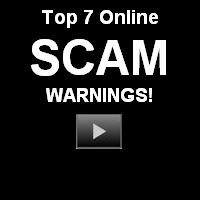 If you are not careful when choosing your way to earn an extra income online then it is quite easy to get scammed by a business opportunity or one of the dozens of work from home offers on the internet.
So many of them promise fast cash and poor desperate people get sucked into these scam offers which truly tarnishes the make money online niche!
If you desire to make money online then you may end up actually losing money instead if you are not cautious, and this is even more so if you are a newbie on the internet.
Example of a Legitimate Business Opportunity Online
In reality, it is really not that difficult to identify a scam if you use a bit of common sense, and always do some research before you join any work at home opportunity. Just exercise some restraint before diving headlong into the first attractive business opportunity that promises you overnight riches.
This just will not happen and the attractive offers are there to lure you into parting with your money.
A good solid business opportunity will be founded on a useful product, and if there is not one, then you should avoid it completely.
Example of false promises income Opportunity to avoid. CLICK HERE
Business opportunities that promise to earn you fast cash in a day or even in a week and those the promise you to do all the work for you are also mostly also scams, or there are going to be terms and conditions in them that you may overlook when you neglect to read the fine print.
Making money online is difficult work which also takes a lot of dedication, so why would someone want to do all the work while you sit back and rake in the cash?
Other opportunities that tell you there is no risk or that you can earn $2000 in one week should be avoided as well.
Instant riches are attractive sure, but if you have any common sense you know that there is no such thing as easy money.
Watch Out for Scams
Scams are attractively set up and play on people's greed and laziness.
Take for example these so-called forced matrix programs. Forced matrix opportunities result in some people doing all the work, while others sit back and do nothing.
Here you get a sucker or two working their butts off while other lazy people laugh all the way to the bank because people are forced into their downlines.
Scams also use rosy advertising and wording that work on people's feelings and desperation. Some other examples of business opportunity scams include stuffing envelopes for $5 a pop, schemes where you share pools of money just by being a member and typing at home for exorbitant returns.
*(However please note there are also some legitimate programs in this genre as well but they are few and far between).
The best advice you can take is to make sure to do your homework properly and to be sensible before buying into any business opportunity. Remember to always read the disclaimers and the fine print very carefully!!
Another Legitimate Trustworthy Online Business Opportunity Below.
Choose Good Solid Business Opportunities to Work at Home.
There are dozens of really superb business opportunities and work from home programs with superb earning potential on the internet.
You will find that these business opportunities will have sensible commission structures, proper tools, training and support and back offices to help you market them, and they will also not you promise overnight riches.
It is possible to make money online with good internet products, MLM opportunities; pay to read opportunities and product promotions as an affiliate.
For those who enjoy taking surveys, there are some superb opportunities to earn cash, prizes and free samples from companies but you need to do your homework properly to see whether the program has the credentials to deliver on their promise.
Contact people that have put testimonials on the website and see if you get an honest answer before buying your way in.
Just be level headed and understand that like anything else there are good and bad business opportunities.
Also, know that lots of people will label a program a scam if it did not work for them but it may not be.
It could just have been the inadequacies of the person that never followed the plan or guides of the legitimate business opportunity.
Some legitimate scam free business opportunities can be browsed through here: http://www.eezywealth.com
dont be scammed by fast cash mmo how to avoid scams scam business opportunities